Lentil and pumpkin bread. WITHOUT FLOUR
This lentil and pumpkin bread. without flour It is the most original bread of all the ones I have made and the one that has pleasantly surprised me the result.
A bread made with legumes and pumpkin, all health and flavor
It is very worth doing bread at home because the smell, the texture and the tenderness of its crumb is an extrasensory experience that I invite you to experience.
Who doesn't like lentil bread?
It's been a while since we had breakfast at my house with homemade mold casseroleMade with stone-ground flour and seeds, it is our morning delicacy. When I do mold tray, I slice it, I put a piece of baking paper between slice and slice and into the freezer, day by day we take out our bread that goes directly into the toaster and all you need is a few drops of olive oil to start the day off right.
What had never occurred to me is that I could have breakfast lentil bread or make a sandwich with it, and you see that I have been able to do both one thing and the other and we couldn't like it more.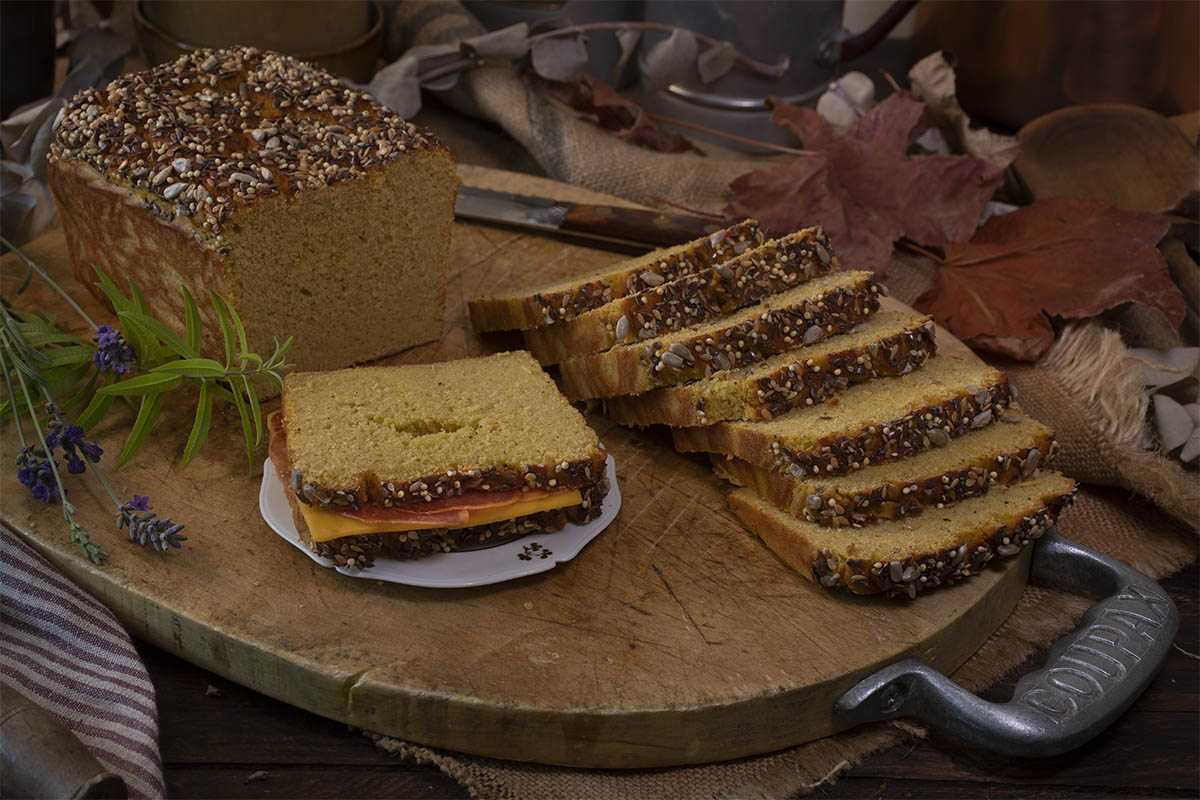 Pumpkin lentil bread recipe video
I leave here the recipe for lentil and pumpkin bread so that you can follow it step by step.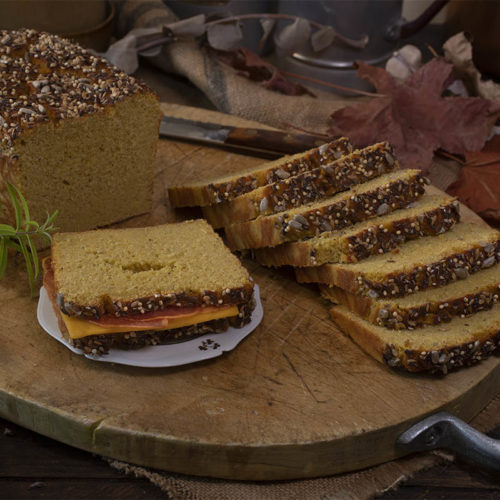 Lentil and pumpkin bread. without flour
frabisa
This is the most original bread of all the ones I have made and the one that has most pleasantly surprised me with the result.
400

gram

skinless lentils

two

tbsp

cornflour

7

gram

hallway

200

ml

buttermilk or water

fifty

gram

Of olive oil

extra virgin

5

gram

fresh baker's yeast

two

units

of confit garlic cloves

125

gram

roasted pumpkin puree

10

gram

of varied seeds for the termination.
Soak the lentils for at least 2 hours. Drain the water, wash the lentils again with clean water and drain them well.

Pour the lentils into the blender jar and add the rest of the ingredients except the seeds.

Line the mold with baking paper and pour in the lentil and pumpkin bread mixture, cover and leave to ferment in a warm place for an hour.

Sprinkle seeds on the surface of the bread and bake in a preheated oven at 180ºC (356ºF) for 55 minutes or until a skewer comes out clean.

After baking, let cool for a few minutes and turn out on a wire rack and let cool.
Slice the bread and enjoy it in sandwiches, on toast with tomato or on its own. You can also freeze it sliced ​​and take it out as you need it.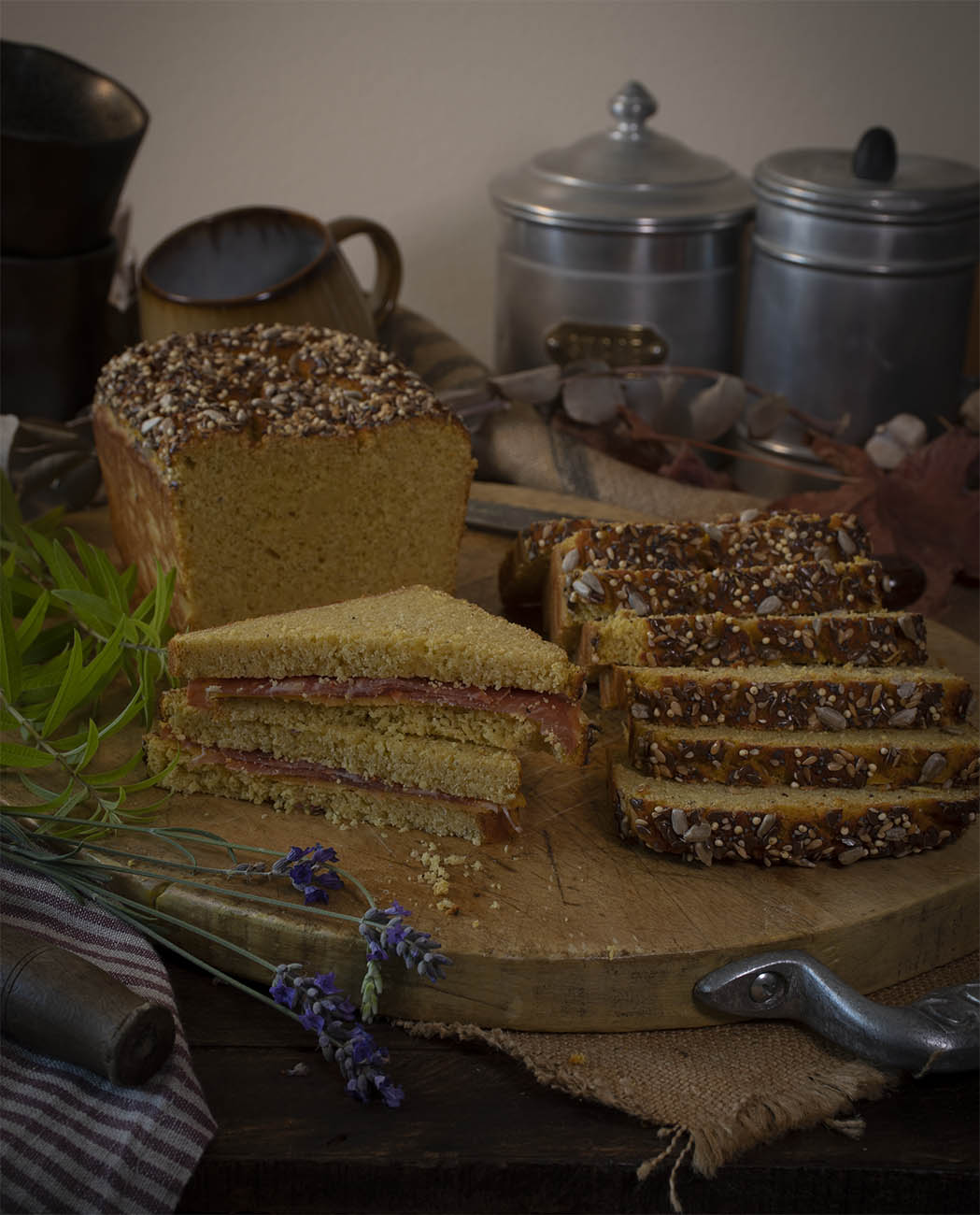 Enjoy this original lentil and pumpkin sliced ​​bread!
Other sliced ​​bread recipes that may interest you